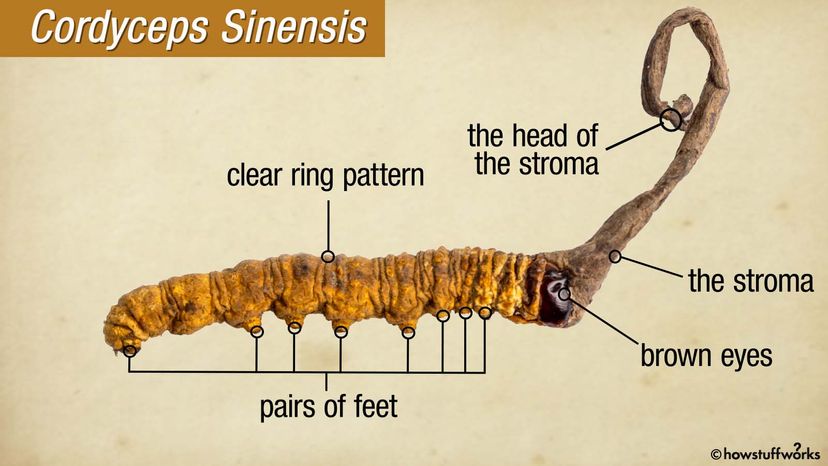 It was a warm day on Sept. 8, 1993, when 20-year-old Wang Junxia took to the track at Beijing Workers' Stadium for the 10,000-meter race at the National Games of China. During the months prior she had already earned the title of the fastest female Asian marathoner, set a national record in the 3000-meter at the Chinese National Championships and won a world title in the 10,000-meter contest.
But this 10,000-meter event in 1993 would not only place the cross-country star in the record books, it would also light a worldwide interest in an otherwise little-known fungus: the cordyceps.
Wang broke ahead of the pack of runners early in the race, not only maintaining the lead but getting faster with each lap. Her stride lengthened, her paced quickened. She appeared to run so effortlessly she barely broke a sweat. When Wang crossed the finish line at 29 minutes and 31 seconds, she looked refreshed, like she could run another 10,000 meters, one sports commentator said. Moments later, Wang trotted down the track waving the Chinese flag as her fellow competitors collapsed, finishing several seconds behind her.
In that moment, Wang had accomplished what no other woman on Earth had done: She ran 10,000 meters in less than 30 minutes, a World Record that would hold for the next 23 years. When asked the secret of the young runner's success, her coach, Ma Junren, gave credit to Wang's regular consumption of a tonic containing cordyceps.