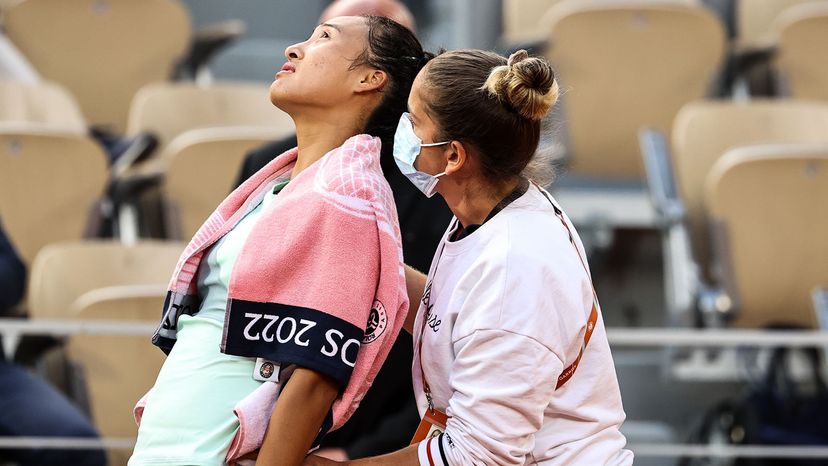 When Chinese teenager Zheng Qinwen took to the court during the French Open in May 2022, everything was going in her favor. Zheng had just won the first set in a match against Poland's Iga Swiatek, the world's No. 1 women's tennis player, and was headed for a major win. Instead of going straight into the second set, Zheng was forced to take a medical timeout, then returned with subpar play. What had been expected to be a career-changing moment was over. The issue? Menstrual cramps.
"I cannot play tennis," Zheng told reporters, including news service Reuters, as she exited the court. "It's a girls' thing, you know. The first day is always so tough and then I have to do sport and I always have so much pain in the first day. I wish I could be a man on court, but I cannot ... I really wish I can be a man so that I don't have to suffer from this."
Zheng's menstrual pain admission sparked widespread conversations about the effects of menstruation, not only on professional sports players, but also women in workplaces all over the world.