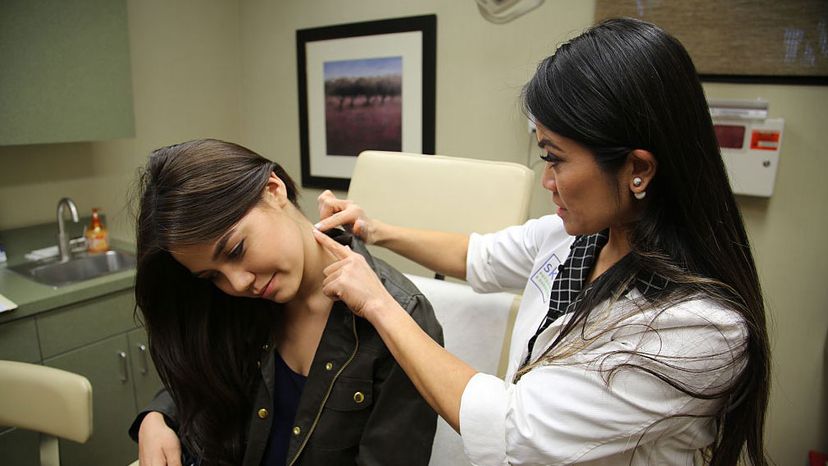 Most people don't like having pimples. In fact, acne treatment is a $5 billion a year global industry. But for many, there's a silver lining to the errant unwanted zit. Eventually, if you're patient, strategic and delicate, you'll get to pop it just right.
Don't worry – no one's judging (and if they are they're probably kidding themselves). Most people will talk about a love of zit-popping openly. There's even a major online presence of pimple-popping videos, like those put up by dermatologist Dr. Sandra Lee, better known as Dr. Pimple Popper, whose YouTube channel has more than 5 million followers. Whether or not watching other people's bodily fluids get expressed is your jam, popping your own is usually a pleasant, cathartic experience.
So, um, why? As with just about everything we do, the brain and a whole smorgasbord of chemicals are involved, so the human response to zit-popping is more complicated than most of us could ever imagine.