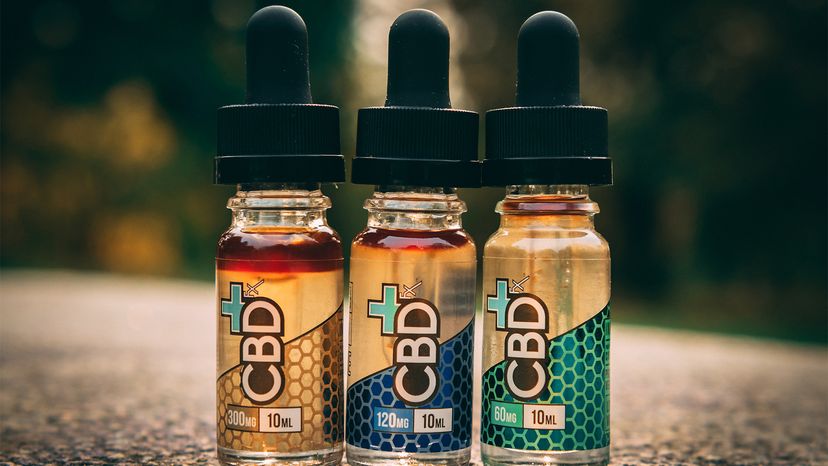 If you're at all plugged into trendy health and wellness culture, you've probably heard of CBD oil, the cannabis extract that doesn't get you high, but has been touted as a potential remedy for everything from anxiety to aches and pains and insomnia. At your local health food store or on the internet, you can find it in the form of drops, capsules and edible gummies. Some baristas are using it as an ingredient in lattes, and hip bars are even mixing it with alcohol to serve up CBD cocktails. There's even CBD toast and CBD facial masks in spas.
But there's more to CBD than hipster hype. Epidiolex, a drug containing CBD, recently was approved by the U.S. Food and Drug Administration for treatment of seizures related to two rare forms of epilepsy, and a growing number of studies suggest that it may be useful in treating other disorders as well.
And remarkably, that's all happening, even though CBD — with the exception of the epilepsy medication mentioned above — remains technically illegal at the federal level, though that prohibition, at least for now, isn't being aggressively enforced. At the state level, CBD's legality varies.
So, underneath all the hype, what is CBD oil, anyway? Cannabidiol, or CBD, is a chemical compound that can be extracted from the cannabis plant. Unlike delta-9-tetrahydrocannabinol, or THC, the chemical ingredient that may lead a pot smoker to get the giggles or play interminable air guitar solos while listening to the Grateful Dead's "Europe '72" album, CBD doesn't get a user stoned.