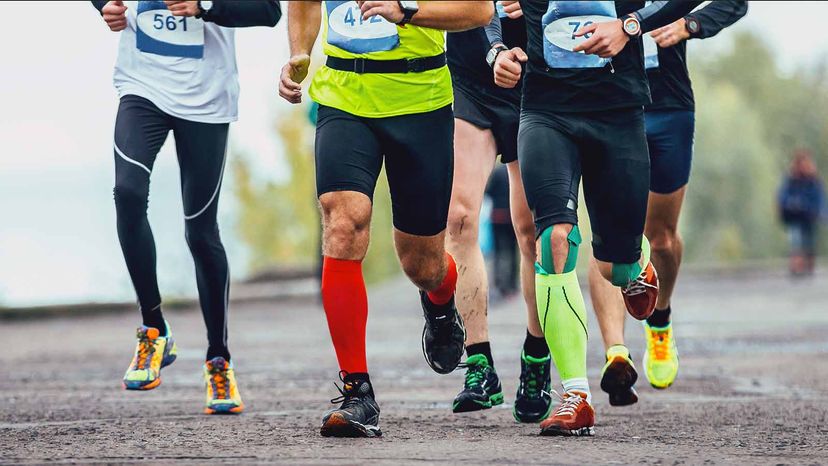 If you're a sports fan, you might have noticed a trend: athletes sporting tall socks, knee wraps or a single tight sleeve. You may have wondered why they're wearing these odd pieces of apparel.
These are compression garments, clothes that are specially engineered to exert pressure on specific muscles. Many high-level athletes — from basketball players to swimmers to endurance runners — swear by compression gear for a boost to both their performance during play and recovery after. The tight garments are even creeping into the world of esports, as pro gamers slip on specially designed sleeves and gloves.
But how much does compression gear actually aid athletic performance? And is it only useful for athletes? Let's take a closer look at compression garments to find out.