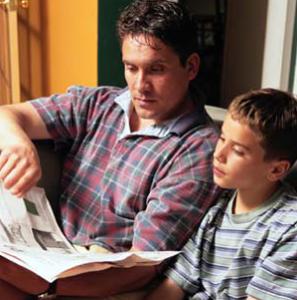 ©2006 Publications International, Ltd.
Parents who have late babies -- babies born ten or more years after their siblings -- have a few advantages over parents whose children are all born within a few years of each other.

Often, the older children in these families can be relied on to take semi-parental roles with their new brothers and sisters, making it easier for the parents to maintain their routines with less disruption -- as long as they don't take advantage of their built-in babysitters.

Having a late baby is usually less stressful than having a firstborn. Parents of late babies have plenty of experience in parenting and lots of confidence. They find they can enjoy their late-born children even more than their firstborns.

A late child is a good lesson in sex education for the other children. Pregnancy forces adolescents to acknowledge their parents' sexuality. This may be uncomfortable for them and may cause them to become distant and even hostile. However, these feelings usually disappear when the baby comes along and everyone is pampering the new baby. When all the children in the family are involved in preparing and caring for the baby, a late baby can provide a splendid lesson in parenting. In fact, parents often notice that their teens become more gentle, and the family closer, as a result. The new baby becomes a unifying influence, a point of common pleasure and concern.

The drawbacks of having a firstborn in your middle years, however, also apply to babies born several years after their siblings. When that lastborn child hits her teens, it's likely the other kids will have grown up and moved out, and it's even more likely that after so many years of parenting, the parents will be anxious for an empty nest. Another, more initial drawback to having a late baby is that a working parent may be kept from her job at a time when her income is especially needed for other children who may be approaching college age.

Younger parents have an entirely different set of complications to face than older parents, but they are no less intimidating. We'll explore some of these challenges on the next page.

This information is solely for informational purposes. IT IS NOT INTENDED TO PROVIDE MEDICAL ADVICE. Neither the Editors of Consumer Guide (R), Publications International, Ltd., the author nor publisher take responsibility for any possible consequences from any treatment, procedure, exercise, dietary modification, action or application of medication which results from reading or following the information contained in this information. The publication of this information does not constitute the practice of medicine, and this information does not replace the advice of your physician or other health care provider. Before undertaking any course of treatment, the reader must seek the advice of their physician or other health care provider.

Advertisement