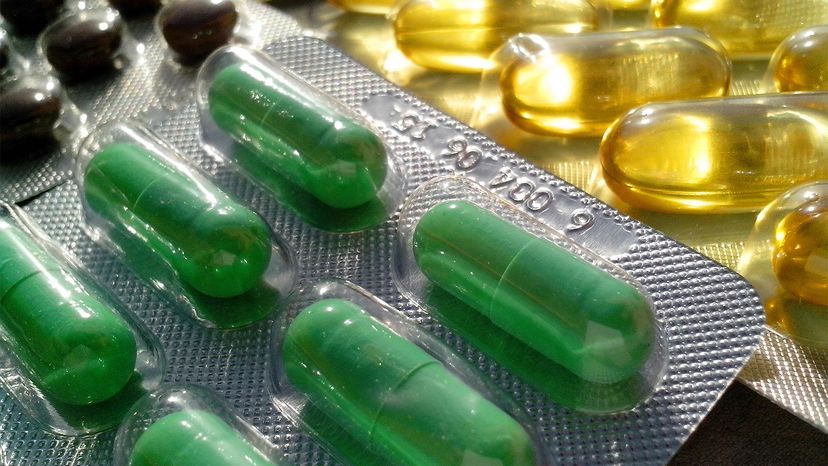 What if you could take a pill that would treat depression, constipation and diarrhea, eczema, preterm labor, urinary tract infections and allergies, while also preventing cavities and strengthening overall immunity? And what if it promised to shield you from the impurities of the world and re-establish a right and correct balance in your body's ecology?
First of all, everybody settle down — there's no such thing as a pill that does all this, but to hear some people talk, probiotics might just come close. The popularity of these gut-friendly live microorganisms has exploded over the past decade — in 2012, 4 million Americans used them, quadruple the number from 2007. By the end of 2026, the global probiotics market is projected to be worth nearly $13 billion. At this point, you can walk into almost any grocery store and find probiotics in capsules, lozenges, gum, facial toner and, yes, even in pet products, in addition to the more traditional delivery systems: cultured dairy products like yogurt and fermented products like sauerkraut and kombucha. And somebody's making a lot of money on these little bacterial helpers, so what are they actually able to do for us, and are they safe?
Unless you have an extremely poor diet or drink alcohol to excess, there's not a lot of evidence that a probiotic dietary supplement will help your overall health, says Dr. Chris Irwin, a dietitian and lecturer in Nutrition & Dietetics at Griffith University in Queensland, Australia.
"If you're taking probiotics, you'll likely need to take them every day and it's best to feed the healthy bacteria with prebiotics, which feed the bacteria," says Irwin. "The bottom line is that healthy people are likely to get more benefit from getting regular exercise, avoiding smoking or consuming too much alcohol and having a diet rich in foods that increase fiber and natural prebiotics intake like vegetables, fruit and whole grains, than consuming a probiotic supplement."
While there's not a lot of evidence supporting the idea that probiotics could help with your eczema, allergies or dental woes — sorry — they might actually help people looking to avoid vaginal yeast infections or upper respiratory infection picked up from a cold virus. Other studies have found that probiotics can help with digestive issues like irritable bowel syndrome and may improve the frequency and consistency of your poop.
So, what's in probiotics that makes them so helpful?