Getting Vaccinated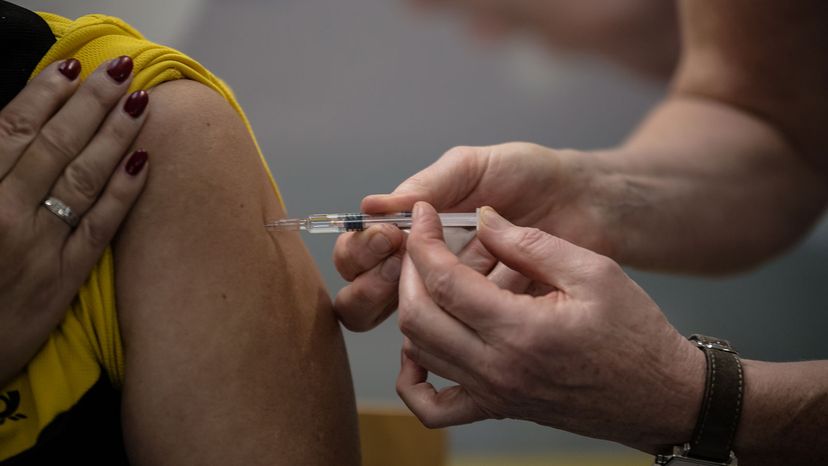 A postal worker receives a flu shot during a company-wide vaccination campaign on Oct. 29, 2019 in Berlin, Germany.
Till Rimmele/Getty Images
Babies and young children have always been a major focus of the vaccine movement. However, public health experts want to make sure that adolescents, adults and the elderly stay up to ­date on their immunizations.
"Vaccines are not just for babies anymore," says Angie Matthiessen, MSW, of Immunize Georgia and Children's Healthcare of Atlanta. "Many adolescent and adult vaccines are now in place, often to protect the very young and elderly."
Visit your doctor regularly to stay up to date on vaccinations. Many insurance plans cover the majority of vaccine-related charges because they're considered necessary preventative measures. Often, walk-in clinics provide vaccinations for a nominal fee.
Some physicians are able to give vaccines to children as part of the Vaccines for Children Program free or at very little cost. Children under 18 are eligible if they're at least one of the following:
Medicaid eligible

Uninsured (no health insurance)

Underinsured (health plan does not pay for vaccines)

American Indian or Alaska Native (Indian Health Services Act) [source: CDC]
School requirements for vaccinations vary from state to state. The requirements for each state can be accessed here.
Travel requirements are pretty limited. International Health Regulations mandate that the yellow fever vaccination is necessary for travel to certain countries in tropical South America and sub-Saharan Africa. The Saudi Arabian government requires that visitors receive the meningococcal vaccination if visiting during the Hajj. Other than that, the CDC recommends that all international travelers be up to date on regular vaccinations. Whether or not travelers need extra vaccines depends on factors such as the destination country, season and whether rural areas will be visited. The CDC provides a comprehensive destination list for travelers to review here.
On the next page, we'll give you a full list of infant vaccinations in the U.S.