Along with a change in foliage, autumn ushers in cold season. With a drop in temperature comes a drop in humidity, and cold viruses like the dry air and your dry mucus membranes.
Be sure to drink plenty of fluids to stay hydrated. Water is always a good choice, and hot tea will help to soothe a sore throat, especially if you add a squirt of honey. Steamy showers (or your head over a steamy bowl of soup) and saline nasal sprays can help ease congestion, at least temporarily, by hydrating and moisturizing irritated nasal passages. Supplement the humidity in your home with a humidifier -- not only will it help your cold symptoms, but it will also help improve your odds against catching a cold in the first place.
Related Articles
Sources
Ask Dr. Sears.com. "Feeding Your Immune System." 2006. (Nov. 4, 2010) http://www.askdrsears.com/html/4/t042500.asp

Aubrey, Allison. "Colds And Quality of Sleep Linked, Study Shows." NPR. Jan. 13, 2009. (Nov. 4, 2010) http://www.npr.org/templates/story/story.php?storyId=99286183

Engel, Mary. "Fighting a cold? Every bit of sleep counts." Los Angeles Times. Jan. 17, 2009. (Nov. 4, 2010) http://articles.latimes.com/2009/jan/17/science/sci-sleep17

Mayo Foundation for Medical Education and Research. "Cold remedies: What works, what doesn't, what can't hurt." Feb. 23, 2010. (Nov. 4, 2010) http://www.mayoclinic.com/health/cold-remedies/ID00036

National Institute of Allergy and Infectious Disease. "Common Cold." Dec. 9, 2007. (Nov. 4, 2010) http://www.niaid.nih.gov/topics/commoncold/pages/default.aspx

National Sleep Foundation. "How Much Sleep Do We Really Need?" 2009. (Nov. 4, 2010) http://www.sleepfoundation.org/article/how-sleep-works/how-much-sleep-do-we-really-need

Nieman, David C. et al. "Upper respiratory tract infection is reduced in physically fit and active adults." British Journal of Sports Medicine. Nov. 1, 2010. (Nov. 4, 2010) http://bjsm.bmj.com/content/early/2010/09/30/bjsm.2010.077875.abstract

Rennard, Barbara O. et al. "Chicken Soup Inhibits Neutrophil Chemotaxis In Vitro." CHEST. October 2000. (Nov. 4, 2010) http://www.unmc.edu/chickensoup/docs/chickensouppublishedstudy2000.pdf

TODAY Health. "Stop your sniffling! Tips on preventing a cold." Jan. 14, 2008. (Nov. 4, 2010) http://today.msnbc.msn.com/id/22635662

U.S. National Library of Medicine. "Common cold." Jan. 10, 2010. (Nov. 4, 2010) http://www.nlm.nih.gov/medlineplus/ency/article/000678.htm

WebMD. "9 Tips to Treat Colds and Flu the 'Natural' Way." Oct. 1, 2009. (Nov. 4, 2010) http://www.webmd.com/cold-and-flu/9-tips-to-treat-colds-and-flu-the-natural-way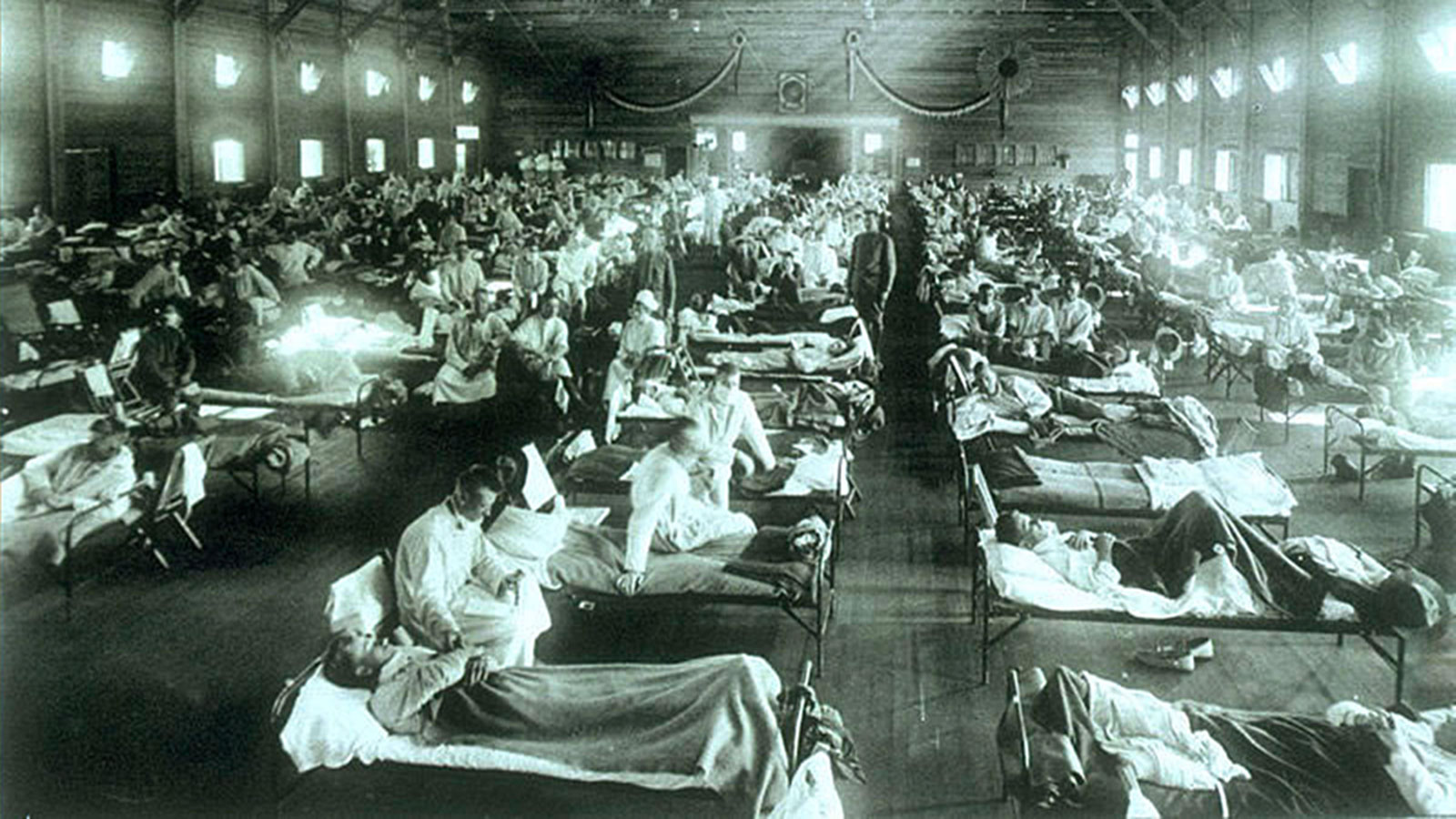 Up Next
HowStuffWorks finds out about the history and lessons of the Spanish flu pandemic, 100 years later.
---