We'll end our look at top bodybuilders with Ronnie Coleman, one of the heaviest competitors in the history of bodybuilding. During contest season, Coleman generally weighs in at 305 pounds (138 kilograms). In the off-season, he puts on another 25 pounds (11 kilograms).
While in college, Coleman played football and began building his physique, initially becoming a police officer after graduation. He remained a reserve officer for several years, even after his bodybuilding career began.
Coleman began competitive bodybuilding in 1990, winning Mr. Texas. The next year, he won the World Amateur Championships, which qualified him to enter professional competitions. He won Mr. Universe in 1991 and a string of smaller competitions around the world before taking on Mr. Olympia in 1998. Since then, Coleman has won Mr. Olympia for eight consecutive years, a title he shares with bodybuilder Lee Haney. He also holds the record for the most IFBB professional wins, with 26 titles.
Coleman stated that he would retire after the 2007 Mr. Olympia, after suffering a back injury that required surgery and kept him out of the 2008 competition. However, Coleman told Muscle Sport Magazine in June 2009 that he will return to compete in the 2010 Mr. Olympia. He counts Arnold Schwarzenegger as a close friend and supports the National Inner City Games Foundation, for which Schwarzenegger is Executive Chairman. The organization provides after-school programs in 15 cities nationwide.
If all of this talk of bodybuilding has you thinking about your own physique, check out the links below.
Related HowStuffWorks Articles
Sources
Associated Press. "Critics Slam Schwarzenegger on Steroids." Fox News. March 4, 2005.http://www.foxnews.com/story/0,2933,149466,00.html

Associated Press. "Lou Ferrigno becomes reserve LA County sheriff's deputy." SFGate.com. February 13, 2006.http://www.sfgate.com/cgi-bin/article.cgi?f=/n/a/2006/02/13/entertainment/e215324S89.DTL

BBC News. "Plaque to father of body-building." BBC. February 16, 2009.http://news.bbc.co.uk/2/hi/uk_news/england/london/7892467.stm

Black, Jonathan. "Charles Atlas. Muscle Man." Smithsonian Magazine. August 2009.http://www.smithsonianmag.com/history-archaeology/Muscle-Man.html

Chapman, David. "Eugen Sandow: Bodybuilding's Great Pioneer." EugenSandow.com.http://www.eugensandow.com/story1.html

Charles Atlas Ltd. "About Charles Atlas." Charles Atlas, Ltd. 2009.http://www.charlesatlas.com/

Coleman, Ron. "Profile." BigRonColeman.com. 2009.http://www.bigroncoleman.com/Pages/profile.html

Donnely, Allan. "Where Are They Now: Rachel McLish." FlexOnline.com. April 23, 2008.http://www.flexonline.com/rachel_mclish_flexonline_femalebodybuilding/news/413

Encyclopaedia Brittanica. "Bodybuilding." Encyclopaedia Brittanica Online. October 2009.http://search.eb.com/eb/article-9399949

Encyclopaedia Brittanica. "Eugen Sandow." Encyclopedia Brittanica Online. October 2009.http://www.britannica.com/EBchecked/topic/522165/Eugen-Sandow

Encyclopædia Britannica. "Steve Reeves." Encyclopædia Britannica Online. 20 October 2009.http://search.eb.com/eb/article-9399947

Ferrigno, Lou. "The Incredible Lou Ferrigno - Biography." Lou Ferrigno Enterprises. 2009.http://www.louferrigno.com/biography.asp

Fit Flex. "John Grimek: Insightful Look & Interview with Bodybuilder John Grimek." Fit Flex. 2009.http://www.fitflex.com/johngrimek.html

Francis, Bev. "About." BevFrancis.com. 2008.http://www.bevfrancis.com/

Frumkes, Roy. "An Interview with Steve Reeves." The Perfect Vision Magazine. Vol. 6 Issue 22. July 1994.http://www.drkrm.com/reeves.html

Oak Productions. "Athlete." Schwarzenegger.com. 2006.http://www.schwarzenegger.com/en/athlete/index.asp?sec=athlete

Perine, Shawn. "Day in the Life: Bev Francis Powerhouse Gym." Flex Magazine. November 1, 2009.http://www.allbusiness.com/humanities-social-science/visual-performing-arts-visual/13173026-1.html

Robson, David. "The Incredible Hulk Returns." BodyBuilding.com. 2008.http://www.bodybuilding.com/fun/lou_ferrigno_incredible_hulk_2008.htm

Rosenthal, Jim. "The Francis Factor." Flex Magazine. July 1997.

Hansen, John. "Lee Labrada Interview." Bodybuilding.com. 2009.http://www.bodybuilding.com/fun/leelabrada.htm

Helmer, George. "Biography." Steve Reeves International Society. 2005.http://www.stevereeves.com/bio-bodybuilder.asp

Iron Man Magazine. "Hardbody: Rachel McLish." Iron Man. April 2006.http://www.ironmanmagazine.com/media/hardbody.php?img=4&id=133

Siegler, Bonnie. "Fame & Fortune: Lou Ferrigno." Bankrate.com. June 13, 2008.http://www.bankrate.com/brm/news/investing/20080613-fame-fortune-Lou-Ferrigno-a1.asp

Time. "Sport: Death of Sandow." Time Magazine. October 26, 1925.http://www.time.com/time/magazine/article/0,9171,721389,00.html

Todd, Jan, "Bodybuilding." St. James Encyclopedia of Pop Culture. Gale Group. 1999.

Todd, Terry. "Where Are They Now? John Grimek." Iron Game History. Vol. 1 No. 3. June 1990.http://www.la84foundation.org/SportsLibrary/IGH/IGH0103/IGH0103c.pdf

Walters, Adam. "Bodybuilder Ronnie Coleman brings the universe to Sydney." Daily Telegraph. October 22, 2009.http://www.dailytelegraph.com.au/news/bodybuilder-ronnie-coleman-brings-the-universe-to-sydney/story-e6freuy9-1225789575158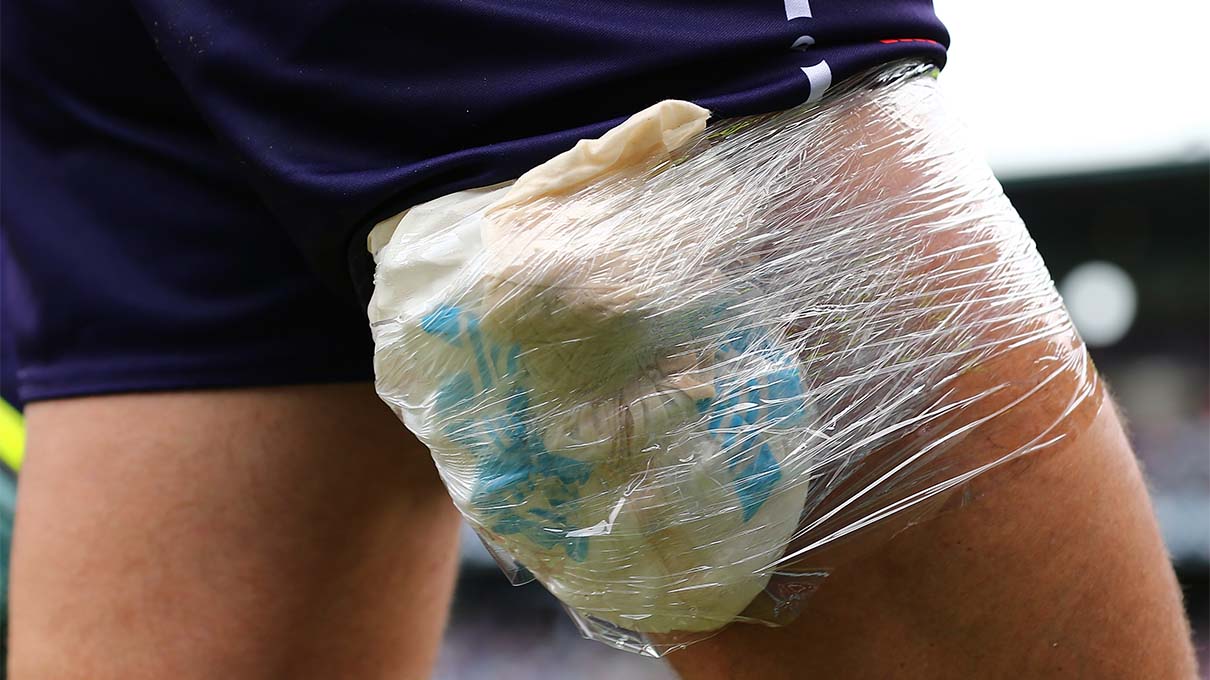 Up Next
Hamstrings are an important muscle group and are easily injured. HowStuffWorks gives these often-overlooked muscles some love.
---