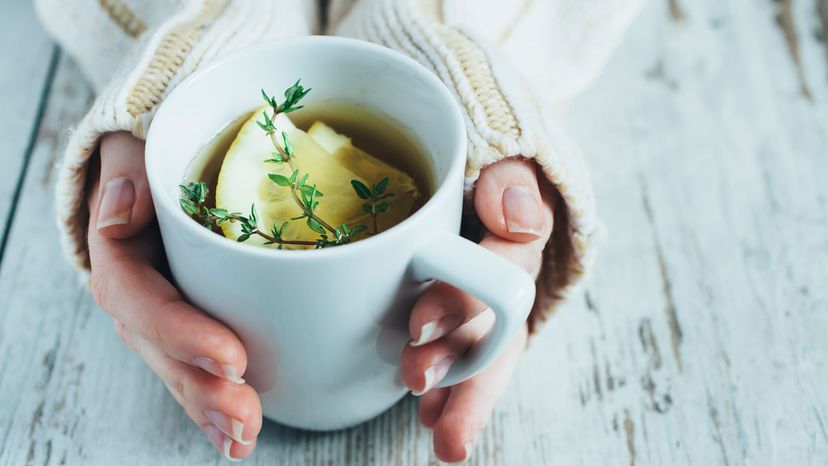 You thought you were finally shaking that cold, but this morning your cough is worse than ever. You're coughing up phlegm by the cupful, and it feels as if someone spent the night tap-dancing on your chest. You've probably developed acute bronchitis, an often painful infection in the major bronchial tubes (airways) leading to the lungs.
Acute bronchitis is most often caused by a virus, frequently the same one that causes colds, although the flu virus is a common culprit as well. (While acute bronchitis can also be caused by a bacteria or even a fungus, they're only rarely to blame.) Acute bronchitis often follows a cold or the flu, when resistance is down and the lungs may already be slightly irritated. Likewise, anyone whose immune resistance is low or who has any other type of chronic lung irritation or injury, especially from exposure to cigarette smoke or other toxic gases, is at increased risk of developing bronchitis. And the viruses that cause bronchitis can be passed to others much the same way cold and flu viruses are: An infected person coughs, spraying viral particles either into the air, where they can be breathed in by others, or onto their own hands, where they can be picked up when the person shakes hands with others.
There can be an irritated throat (from the coughing), burning or aching pain just beneath the breastbone, a feeling of tightness in the chest, wheezing or shortness of breath, and a "rattling" sensation in the lungs and chest. A low-grade fever, chills and achiness may also occur. The irritation caused by the virus in turn leaves the respiratory tract vulnerable to other complications, such as pneumonia.
If you have an underlying chronic disease or suffer from asthma, allergies, chronic obstructive pulmonary disease (COPD) or any other serious respiratory or heart problem, you need to contact your doctor if you develop symptoms of acute bronchitis. Bronchitis symptoms in infants, the elderly or anyone else with a weak immune system should be treated by a physician. If you're otherwise healthy, however, you'll likely have to allow the infection to simply run its course. Antibiotics, after all, are useless against viral infections. Fortunately, acute bronchitis generally goes away on its own within a few days or a week, although the cough can sometimes linger for weeks or even months.
This doesn't mean you have to lie in bed, suffering, and wait for your body to defeat the virus. In this article, we'll examine ways to help your body heal from a bronchial infection and ease symptoms of the condition. Move on to the next section for some home remedies to alleviate the congestion and coughing of bronchitis.
This information is solely for informational purposes. IT IS NOT INTENDED TO PROVIDE MEDICAL ADVICE. Neither the Editors of Consumer Guide (R), Publications International, Ltd., the author nor publisher take responsibility for any possible consequences from any treatment, procedure, exercise, dietary modification, action or application of medication which results from reading or following the information contained in this information. The publication of this information does not constitute the practice of medicine, and this information does not replace the advice of your physician or other health care provider. Before undertaking any course of treatment, the reader must seek the advice of their physician or other health care provider.