Heart Healthy Food: Bonus List
We couldn't just stop at five, so here's a list of 10 more heart healthy foods that you should make a part of your weekly diet plan.
Tofu -- Add this to your meal instead of chicken to give you some niacin, folate, magnesium, calcium and potassium. Slice it thin, marinate it and grill it for maximum flavor.
Flaxseed -- This isn't something you'll want to eat by itself, but it goes great in muffins, cereal, cookies and on top of a salad. More omega-3s here, along with loads of fiber.
Soy Milk -- Keep this in your fridge to add to your morning coffee or cereal. You'll get falvonoids, B-complex vitamins, folate, calcium, potassium, magnesium and niacin.
Blueberries -- These go great in cereal, pancakes, smoothies and all by themselves. They're packed with beta-carotene, antioxidants, folate, vitamin C, calcium, fiber, potassium and magnesium.
Carrots -- Bugs Bunny was on the money here. Carrots contain fiber and Alpha-carotene, a carotenoid that helps enhance your immune system.
Spinach -- Popeye was right about this one. This leafy green in your salad will give you folate, B-complex vitamins, carotenoids, calcium, magnesium, fiber and potassium.
Broccoli -- Best if eaten raw or lightly steamed, this green veggie gives you Vitamins C and E, calcium, folate, fiber and beta-carotene.
Peppers -- Easy to add to most any meal or casserole, peppers are stuffed with beta-carotene, carotenoids, folate, potassium, fiber and B-complex vitamins.
Sweet Potato -- Nothing beats mashed sweet potatoes. Not only are they delicious, but they're a great source of beta-carotene, fiber and Vitamins A, C and E.
Asparagus - You may have to hold your nose when you pee later, but eat this green veggie spear to add beta-carotene, carotenoids, fiber, folate and B-complex vitamins.
Related Articles
More Great Links­ ­
Sources
"Beans and other legumes: Types and tasty tips." mayoclinic.com. 2008. http://www.mayoclinic.com/health/legumes/NU00260

"Beans, beans, good for your heart, says FDA." foodprocessing.com. Feb. 2, 2005. http://www.foodprocessing.com/industrynews/2005/67.html

"Blood Clots." University of Florida Shands Cancer Center. 2008.http://www.ufscc.ufl.edu/patient/content.aspx?section=ufscc&id=23135

"Eating for a Healthy Heart." fda.gov. 2008.http://www.fda.gov/opacom/lowlit/hlyheart.html

"Gordon, Sandra."Heart-healthy foods keep your ticker in top shape." CNN. July 23, 2007.http://www.cnn.com/2007/HEALTH/diet.fitness/07/16/cl.heart.healthy.foods/index.html

"Heart-healthy diet: 7 steps to prevent heart disease." mayoclinic.com. 2008.http://www.mayoclinic.com/health/heart-healthy-diet/NU00196

"Heart-healthy eating to help prevent cardiovascular disease." Mayo Clinic. 2008. http://www.cnn.com/HEALTH/library/NU/00196.html

"Inside the Pyramid." usda.gov. 2008.http://www.mypyramid.gov/pyramid/grains.html

"Omega-3 fatty acids." umm.edu. 2008.http://www.umm.edu/altmed/articles/omega-3-000316.htm

"The Heart Healthy Food Groups." Reader's Digest. 2008.http://allrecipes.com/HowTo/The-Heart-Healthy-Food-Groups/Detail.aspx

Lerche Davis, Jeanie. "Top Heart-Healthy Foods: Best Foods for Cardiovascular Health." Medicine.net. 2008.http://www.medicinenet.com/script/main/art.asp?articlekey=56073

Tsang, Gloria. "Red Wine - Heart Health benefits?" December 2005.http://www.healthcastle.com/redwine-heart.shtml

Zelman, Kathleen M. "5 Heart-Healthy Foods." webmd.com. 2008. http://www.webmd.com/a-to-z-guides/features/5-heart-healthy-foods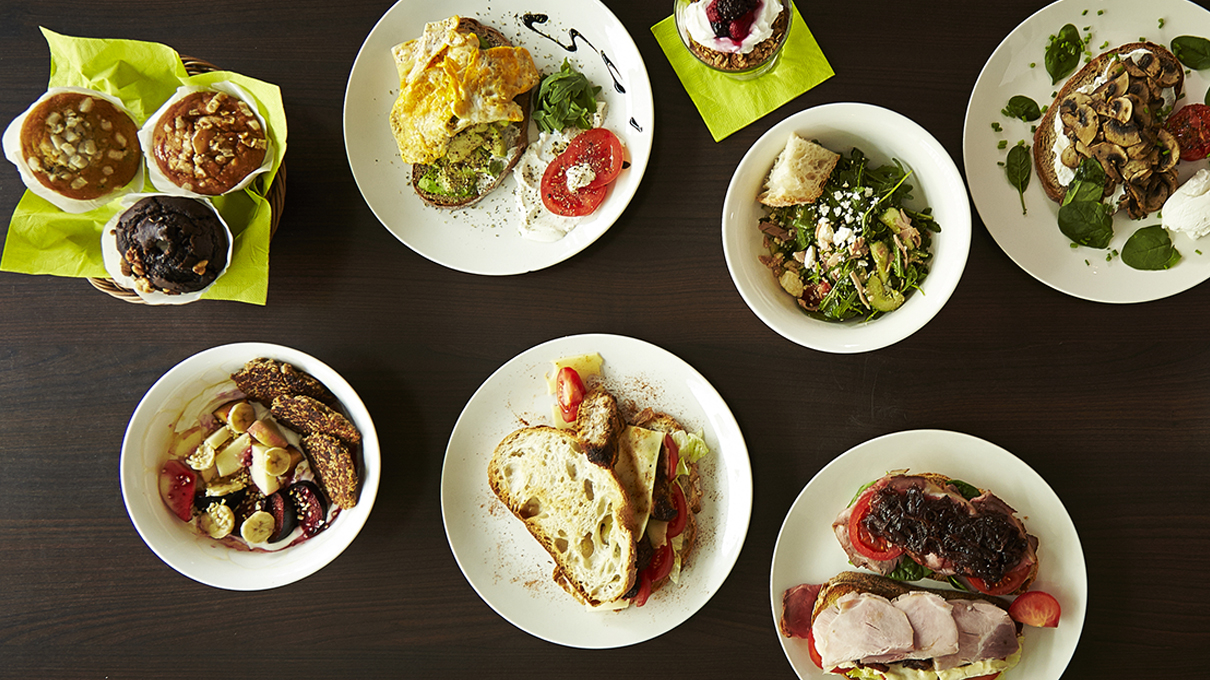 Up Next
How are skipping breakfast and atherosclerosis related? Learn about the results of a new study in this HowStuffWorks article.
---