How to Do Oblique Bar Crunches
One way to develop an eye-catching midsection is to tone the obliques, which are the side abdominal muscles. Start by making these oblique bar crunches part of your core fitness routine.
Step 1
Assume start position as shown by lifting legs in air and holding bar overhead.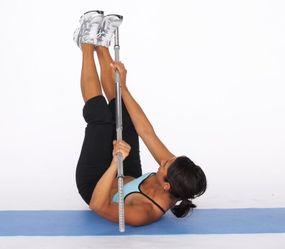 Step 2
Rotate bar to side by lifting right side of bar up toward right foot.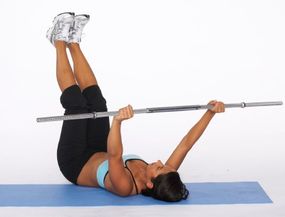 Step 3
Return to start position.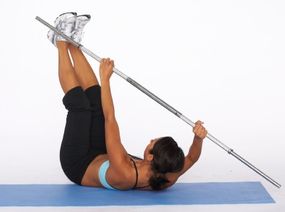 Step 4
Repeat on left side.
For more great exercises to improve your strength and fitness, check out: