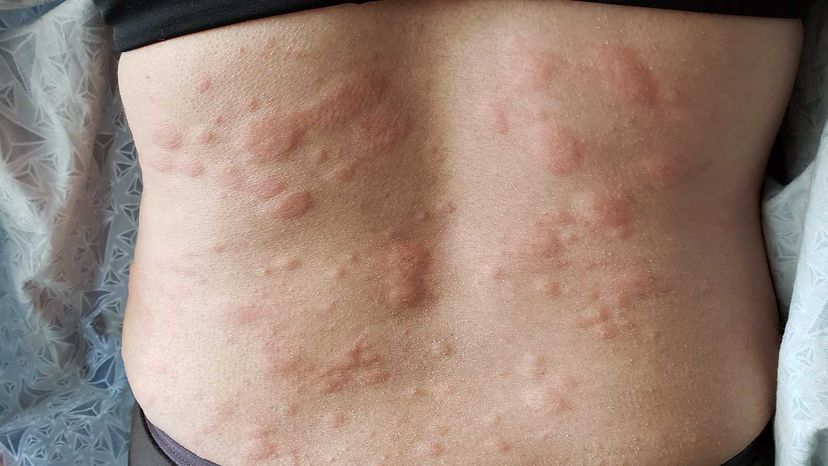 Self-diagnosing a skin disorder is probably not a good idea. You're not dermatologist and a lot of skin problems look the same and can have similar symptoms. Take hives (medically known as urticaria) for example. They're red, itchy, raised welts that pop up on the skin in varying shapes and sizes [source: Rockoff].
So it's easy to mistake any skin issue with red, itchy welts as hives because symptoms are relatively generic and common among many skin disorders.
But hives are usually caused when your body releases histamine in reaction to an allergy. Histamine is an organic compound in your body responsible for triggering the inflammatory process. The histamine causes fluid to release from the blood vessels and makes the skin swell [source: Rockoff].
While an outbreak of hives might look bad at first, it typically likely won't last long: A case could pop up first thing in the morning and be completely gone by lunchtime. Not many other skin issues resolve that fast [source: Rockoff].
Even though we have tests to confirm hives, and antihistamines are readily available over the counter, determining a diagnosis and appropriate treatment can still be hard. So how do you know if your skin issue is hives or something else? Read on to learn about five common skin disorders that look and feel a lot like hives.